Europe
The Baltic States: Undiscovered Pearls Of Europe
This page contains affiliate links. This means that I get a commission if you purchase through my links, at no cost to you.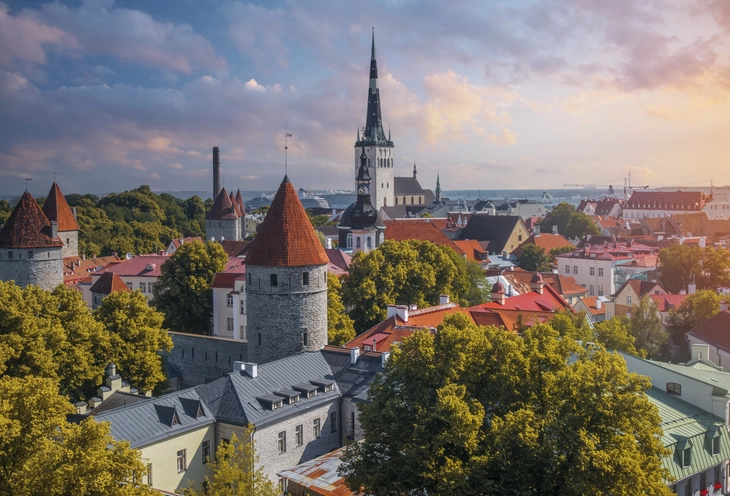 The Baltic States, also known as the Baltic countries, consist of three nations located on the eastern coast of the Baltic Sea in Northern Europe. These nations—Estonia, Latvia and Lithuania—share a common history and cultural heritage while maintaining their distinct identities.
Estonia; Situated in the northernmost part of the Baltic States, Estonia is a country characterized by diverse landscapes that include expansive forests, stunning coastlines and numerous lakes. Renowned for its advanced digital infrastructure, Estonia has gained recognition as one of the world's leading digital societies. Tallinn, its capital city, features a well preserved medieval old town that attracts visitors from around the world.
Latvia; Positioned at the heart of the Baltic States, Latvia showcases picturesque countryside scenery, charming historical towns and an enchanting coastline along the Baltic Sea. Riga, its capital city, is famous for its impressive art nouveau architecture and vibrant cultural scene. Latvians take immense pride in their rich folklore and traditional festivals that reflect their deep rooted heritage.
Lithuania;Lithuania, the southernmost Baltic State, is known for its diverse landscape consisting of rolling hills, dense forests and sandy shores along the Baltic coast. The capital city of Vilnius is a UNESCO World Heritage site and showcases a fascinating blend of medieval, gothic and baroque architecture. Lithuania prides itself on its strong cultural traditions which can be seen in its unique language, music and vibrant celebrations such as the Song and Dance Festival.
The three Baltic States have shared similar historical experiences marked by periods of foreign rule in their past. However, after gaining independence following the collapse of the Soviet Union in the early 1990s, they have focused on strengthening their economies and building connections with the global community. Today, these countries are renowned for their warm hospitality, stunning natural landscapes and rich cultural heritage – making them enticing destinations for travelers seeking a taste of Northern European allure.