Blog / Group Tours
My 20-Day Trip to the Best of the West
This page contains affiliate links. This means that I get a commission if you purchase through my links, at no cost to you.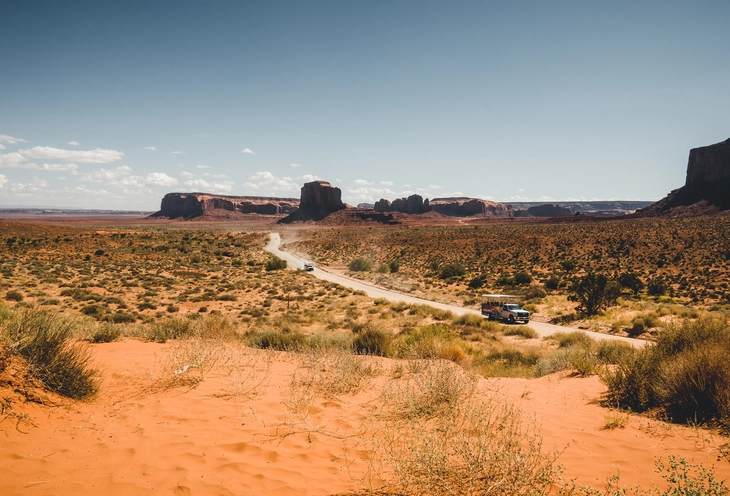 "Best of the West" was the name of the group trip to the United States that I booked back in 2019. The United States had been on my bucket list for a very long time and after visiting it for the first time a year earlier, I knew I wanted to go back.
Back to the USA
On the day of departure I had to get up at 4:30 AM to catch a flight to Los Angeles. At Schiphol I met most of the others in the group. We spent some time together and after an 11 hour flight, we arrived at LAX. After getting through all the official stuff at LAX, we met Tania, our tour guide, and were brought to the Queen Mary in Long Beach, our hotel for the next two nights and one of the most haunted places in Los Angeles. After a welcome drink on the Observation Deck of the Queen Mary, we took the free shuttle bus between Long Beach and the Queen Mary to explore Shoreline Village with a small group of people. Later that evening we returned to the Queen Mary, explored the ship and went to bed. Didn't see any ghosts, though.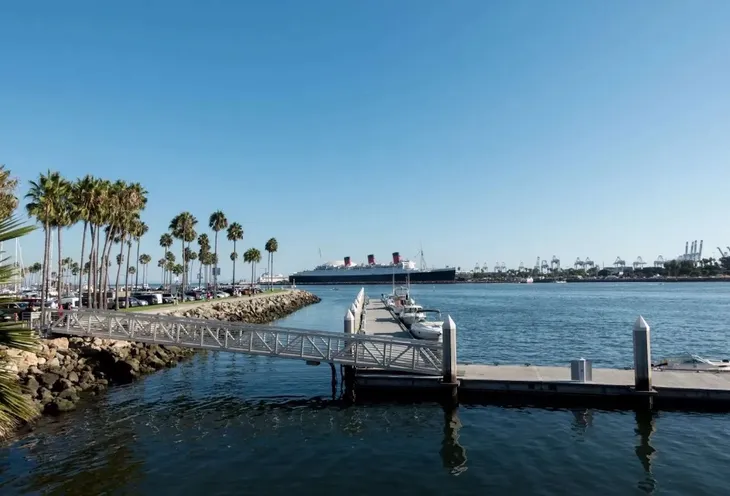 Los Angeles
Despite the huge jet lag we slept well and after a quick breakfast at Starbucks we started our city tour through Los Angeles. We explored downtown LA, Beverly Hills and Hollywood. After lunch at Hard Rock Cafe in Hollywood, we visited the Getty Museum and Santa Monica, explored the Santa Monica Pier, and dipped our toes in the ocean.
After a long day of exploring Los Angeles, we returned to the hotel, had a drink with the whole group and went to bed. Again, no ghosts.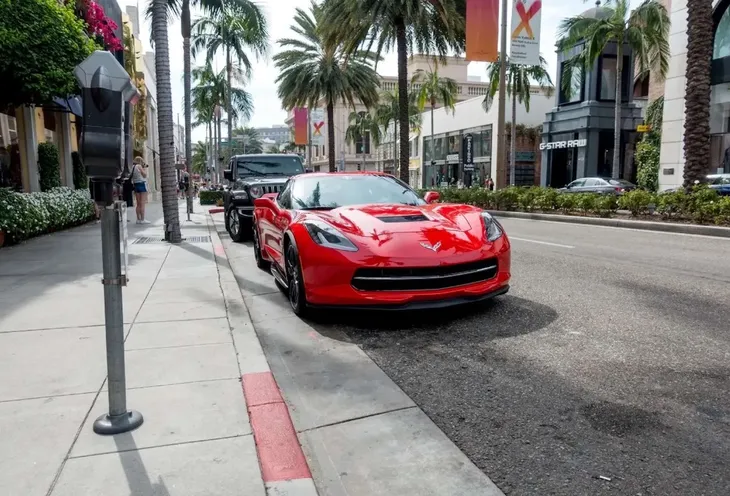 Joshua Tree
The next morning we were introduced to the bus driver who would stay with us for the rest of the trip. He was a super nice guy and a very good driver because I fell asleep on every long drive.
On our way to Joshua Tree National Park, we stopped at a supermarket for lunch. After a quick stop we continued our way to Joshua Tree, had a quick lunch in the hot sun and started our first hike in the Hidden Valley.
After exploring Joshua Tree, seeing Skull Rock, and taking a group photo by the tallest tree in the park, we drove to Amboy, California, famous for the Route 66 sign painted on the road. The day ended at our hotel in Laughlin, Nevada where we were only staying for one night.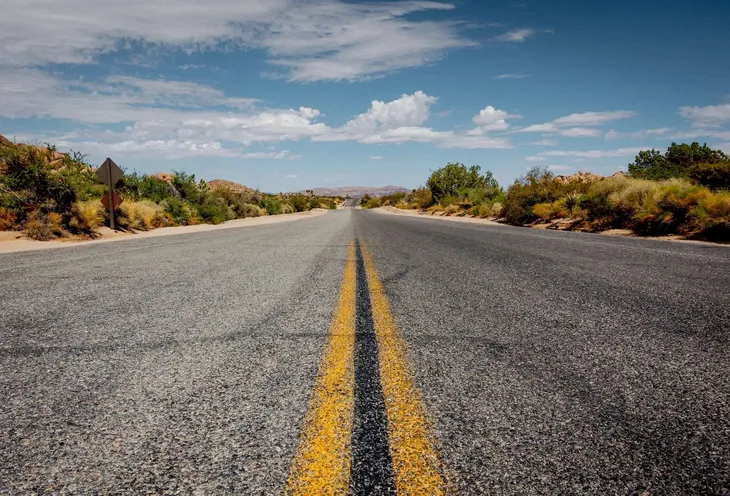 Flying through Grand Canyon
Our first stop after leaving Laughlin was Seligman, Arizona, the city that was the inspiration for Radiator Springs, the town of Pixar's Cars. After spending some time here and experiencing the vibe of Route 66, we continued our journey to the Grand Canyon, where we would take a helicopter tour. Since I love flying and had never been in a helicopter before, this was a no-brainer for me. After watching a safety instruction video and being weighed, it was time to board the helicopter. Due to the correct weight distribution of the helicopter we were given our seats and I was put in front! Then followed a twenty minute flight through the Grand Canyon which was definitely one of the highlights of this trip. After this incredible experience, we headed to our hotel in Flagstaff, Arizona. We arrived during happy hour so it was a perfect time to have a drink together and enjoy the rest of the evening.
The next day, we returned to the Grand Canyon to explore on foot. First, we followed the Rim Trail for a bit, took a free shuttle back to Bright Angel Lodge, had lunch at the Grand Canyon Village, and hiked the Bright Angel Trail through the gorge.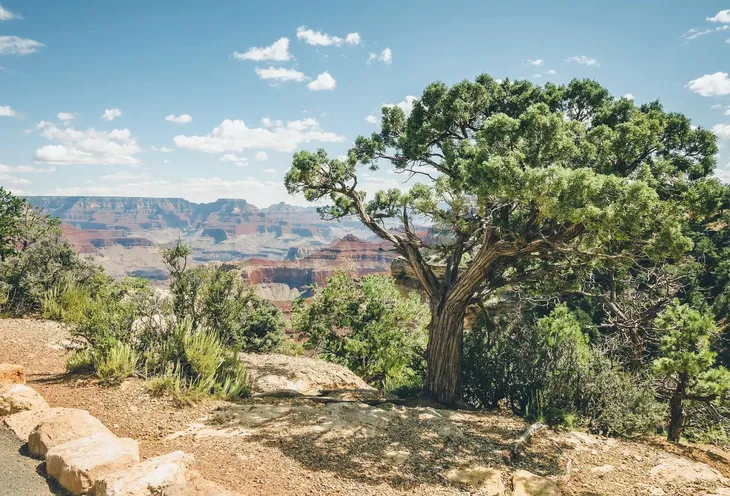 Monument Valley
On our way to Moab, Utah, we stopped in Monument Valley, where we had a tour with a Navajo guide, who showed us the best parts of Monument Valley. Walking in the red sand of Monument Valley and seeing the sandstone buttes was a moment I will never forget. Highlight of the day was the famous John Ford Point with the Navajo man on his horse looking out over the valley.
After seeing Monument Valley, we drove to Mexican Hat to check out Gooseneck State Park, before we moved on to our hotel in Moab.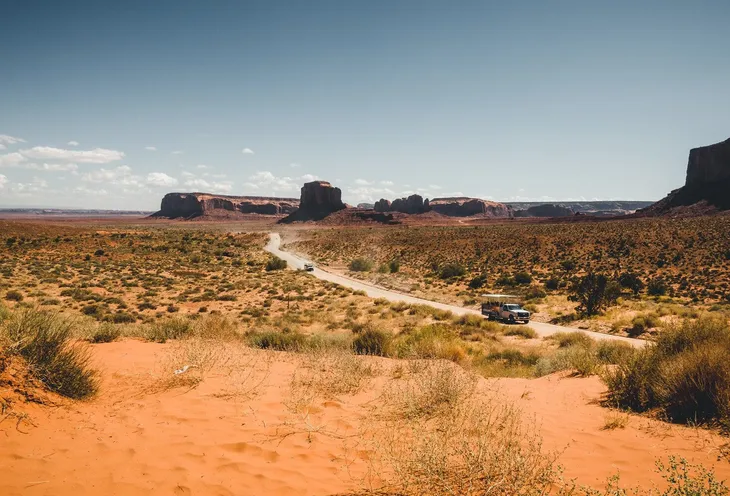 Arches National Park
While staying in Moab, we visited Arches National Park, where we saw the famous Balanced Rock and the Windows, which are two arches standing side by side. Afterwards we visited Dead Horse Point, where you have a beautiful overlook of the Colorado River and Canyonlands National Park.
Back in Moab, the tour guide asked us to come to a karaoke bar. What do tour guides have with karaoke bars? Anyway, there was way too much noise for me, so I left early and took some time for myself in my hotel room.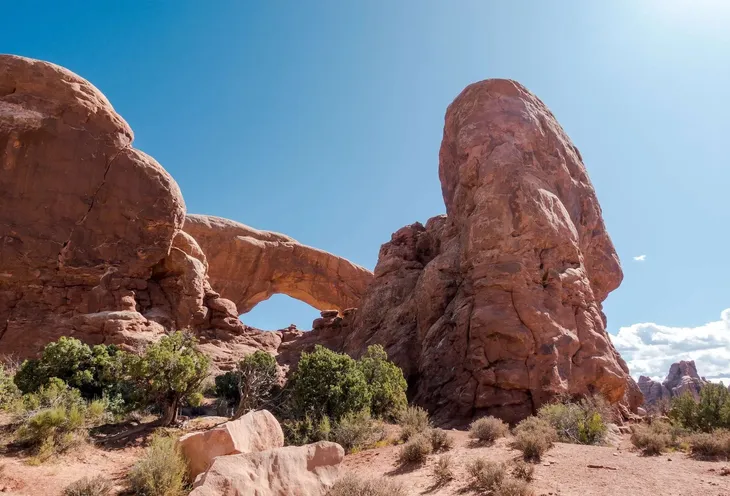 Bryce Canyon
Our next destination was Bryce Canyon, but with a few stops on our way. The first stop was Goblin Valley State Park. The park is full of rocks that look like goblins. After walking a bit by myself, away from other people and the parking lot, I discovered that there is are places where you can't here anything. There was absolute silence, which was the most beautiful thing I've ever heard.
Next stop was Capitol Reef National Park, which is famous for the rock art figures that can be found in several places in Capitol Reef. We saw some of these figures, visited the Visitor Center, and continued our way to Bryce Canyon.
When we arrived at our hotel at Bryce Canyon around sunset, the temperature outside dropped quickly below freezing point. Make sure to pack some warm clothes when you're going to make the same trip.
The next morning it was quite chilly, but the temperature quickly went up once we made our way towards the canyon and started our hike at Sunset Point. When I walked towards the rim I was completely blown away by the looks of Bryce Canyon with all the beautiful colors. It was a magical moment.
We started following the Queens Garden Trail towards the Navajo Loop Trail, where we climbed back to Sunset Point via Wall Street. It was a beautiful hike with beautiful rock formations that I have never seen before. The trail kept going down though, which meant that in the end we had to go all the way up again. And that was tough. But it was worth it.
Had something to eat at Sunset Point, took a shuttle bus to Bryce Point and hiked to Inspiration Point.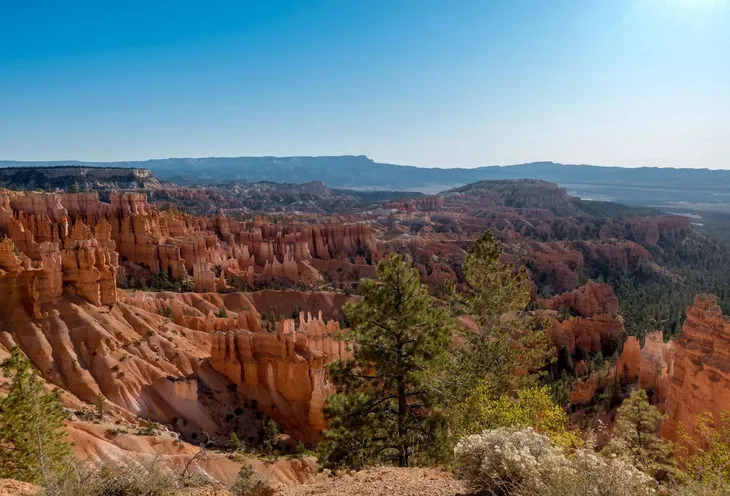 Viva Las Vegas
The next day we visited Zion National Park. We stopped for a photo moment just after exiting the Zion-Mount Carmel Tunnel and then did a short hike at the Emerald Pools Trails.
Late afternoon we arrived in Las Vegas. Had some time for ourselves, before we started our Las Vegas by Night tour. We saw the Las Vegas sign, the Las Vegas Strip and ended the tour with the Bellagio Water Show.
Back at the hotel, we had a couple of drinks and went to bed on time, because the next day would be a long trip to Death Valley.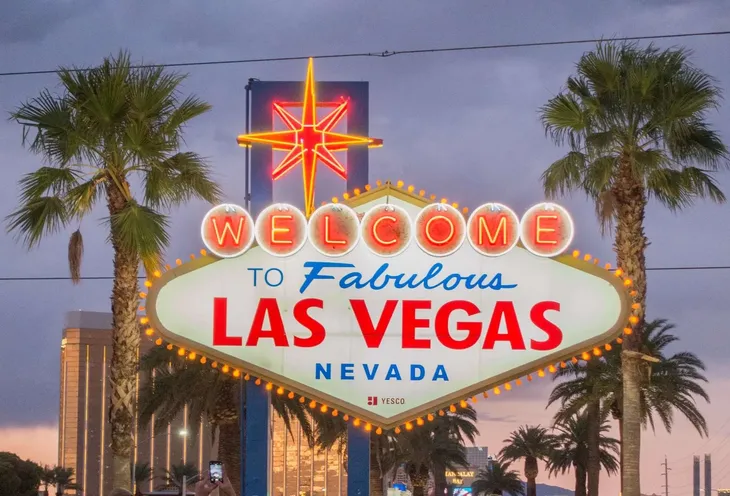 Death Valley
Due to the extreme heat in Death Valley during summer, organized trips to this area are often canceled for safety reasons. Since it was late September for us, temperatures were not that high anymore, so we were able to go.
At Badwater Basin, the lowest in North America, we were given some free time, so it was a perfect moment to do some walking in the burning sun at roughly 43 degrees Celsius (109 F). With proper sun protection, of course.
After spending a couple of hours in Death Valley, we went back to our hotel in Las Vegas, took the free shuttle bus to The Strip, spent the rest of the evening exploring Las Vegas and got my chance to buy a cowboy hat.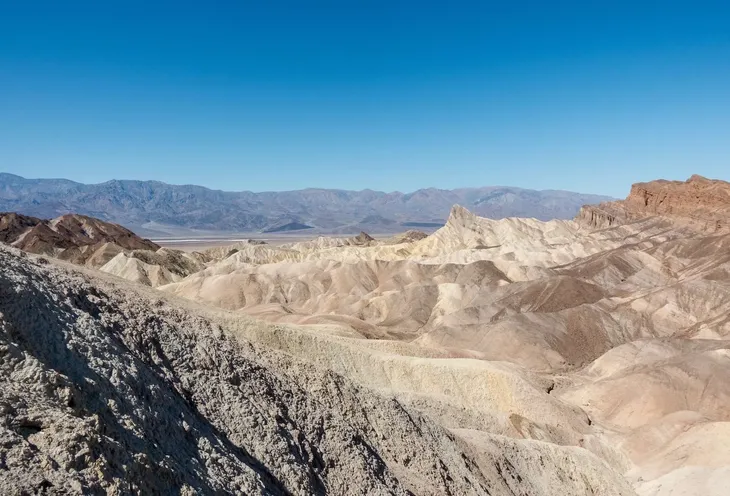 Calico Ghost Town
After leaving Las Vegas the next day, our first stop was Calico Ghost Town, which was a blast to visit. I have always wanted to visit a ghost town. Walking around in Calico was like going back in time with some of the original buildings that were still there. We didn't have enough time to really explore the place, unfortunately. After Calico we stopped for lunch in Barstow and then moved on to our hotel in Visalia, California.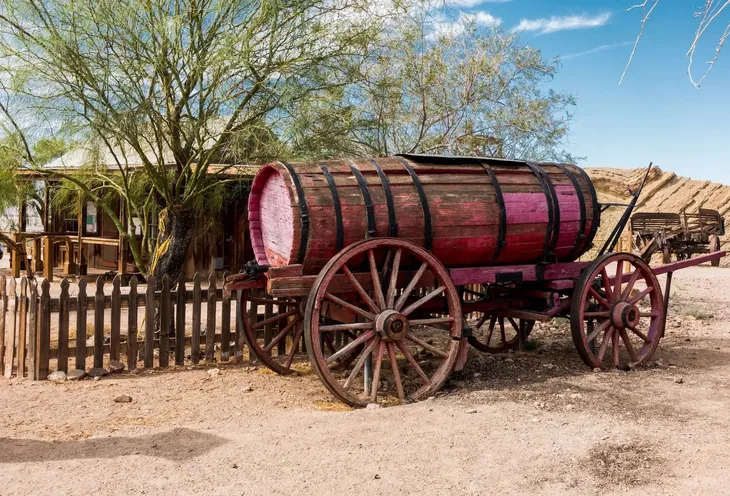 Sequoia and Kings Canyon
The next morning we left early to visit Sequoia National Park and Kings Canyon National Park. In Sequoia, we hiked to General Sherman, which is the biggest tree in the world. After lunch we drove to Kings Canyon, where we hiked to General Grant, which is the second largest tree in the world. Both hikes were really nice, and they were a nice change after all the hikes through the desert.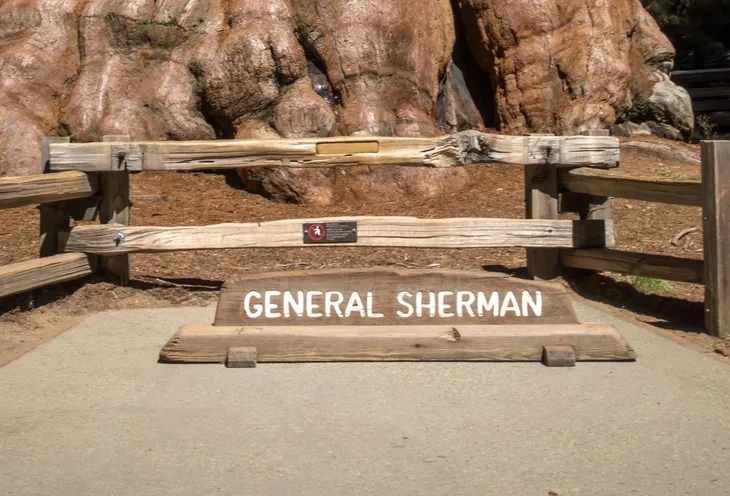 Yosemite National Park
Leaving Visalia on a beautiful sunny morning, with Yosemite National Park as our destination. Stopped at Tunnel View for a photo moment of the famous Yosemite Valley, before we got dropped off at the Visitor Center. Had a quick lunch that we bought at a supermarket just before we reached Yosemite, and started hiking the beautiful Lower Yosemite Fall Trail. After getting back at the Visitor Center, we started hiking towards the Swinging Bridge, where we hung out for a while.
We ended the day at our hotel in Modesto, which was our last hotel before reaching our final destination of this trip.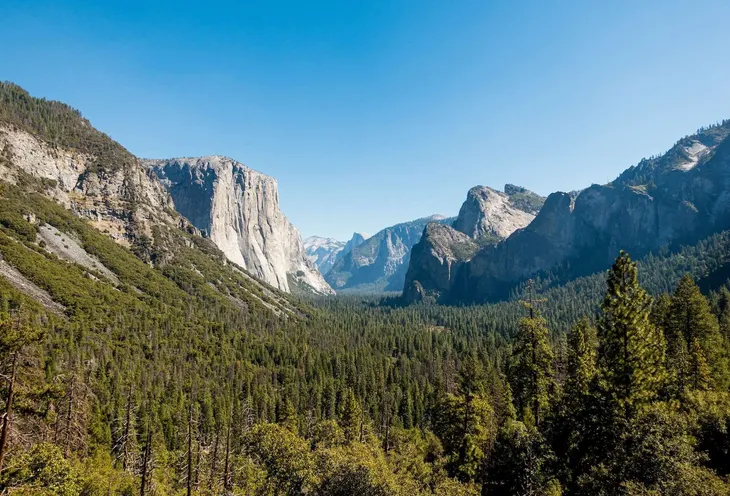 San Francisco
Before going to San Francisco, we made a quick stop in Sacramento, the capitol city of California. We saw a glimpse of the City Hall, where we didn't stay very long, because there was a big event happening. Had some time for ourselves in Old Town Sacramento, but it was too cold to spend a lot of time outside.
Had lunch in Sonoma, California, at the heart of the Sonoma Valley winemaking region, before we finally continued our way to San Francisco.
When we arrived in San Francisco, we had some time to freshen up, before we had to gather again for the San Francisco by Night Tour. We saw China Town, had dinner on Pier 39 and we visited Treasure Island to get some amazing shots of the San Francisco skyline at night.
The next day we had another tour through San Francisco, which brought us to Twin Peaks, where we had a beautiful view over San Francisco and the Bay Area. Fun fact: we didn't have any fog! We saw Lombard Street, Palace of Fine Arts, and walked over the Golden Gate Bridge. After the tour was finished the bus dropped us off at Fisherman's Wharf, where I said goodbye to our tour guide, our bus driver and most of the group. Took a boat tour through the San Francisco Bay, took the famous Cable Car to Union Square and walked to the Painted Ladies, famous from Full House. Took a historic streetcar back to the Embarcadero and walked towards Pier 39, where we would meet up with some others to have a last dinner together, before most of the group were going home.
The next morning, when everybody else was going back home, I stayed behind with one other guy and we decided to stay together for the couple of extra days that we both had booked. We visited the Coit Tower, escaped from Alcatraz, saw the Castro District and had a walk through the Golden Gate Park.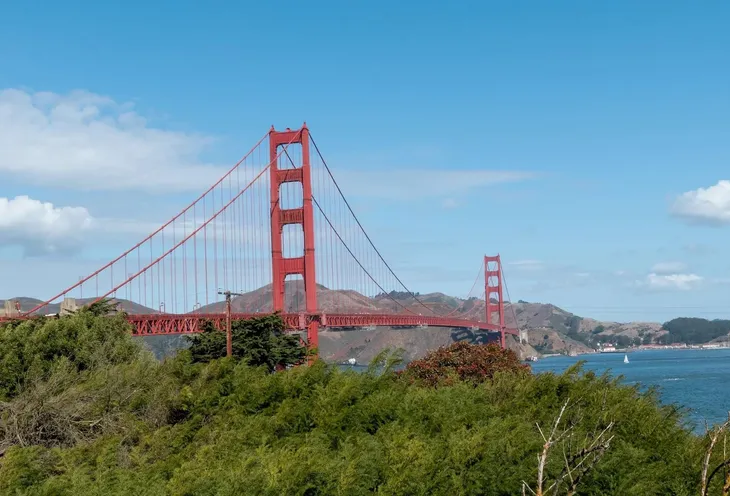 Back at home
After a long flight from San Francisco to Amsterdam, I finally arrived back at home after an absolutely amazing experience. I have seen a lot of amazing things and I have met a lot of great people. I was really sad that it had come to an end. It was an experience that I will never forget. This was only my second group trip, but certainly not my last!